Skyscraper 1865 Broadway
New York
At a good 125 meters, the residential and commercial building "1865 Broadway" is, by New York standards, a rather small but sophisticated high-rise building between Columbus Circle and Lincoln Center. On a 6-story plateau with shops and commercial spaces rises the narrow residential tower, offering space for over 160 residential units on 27 floors. After 1965, Skidmore Owings & Merrill (SOM) planned the second building on this site. like the predecessor building for the American Bible Society, the new skyscraper also protrudes prominently out of the lower topography of the neighbouring buildings and offers a long-distance view as far as Central Park and the Hudson River. White ceramic tiles encase the building shell with an even facade pattern that narrows elegantly as far as the upper edge of the building in three steps. The three-dimensional elements have a width of 543 mm to 760 mm and protrude between 120 and 200 mm out of the facade level with curved roundings. They were designed specially for the new building in close collaboration with the architects and, based on Moeding's LONGOTON® system, installed with rainscreen cladding and rear ventilation.
---
| | |
| --- | --- |
| Architect: | SOM Architects I New York |
| Product: | LONGOTON® |
| Color: | White, glazed |
| Shape: | Special form |
| Photo: | Sinziana Velicescu I Shildan Group |
| Project number: | 150819 |
---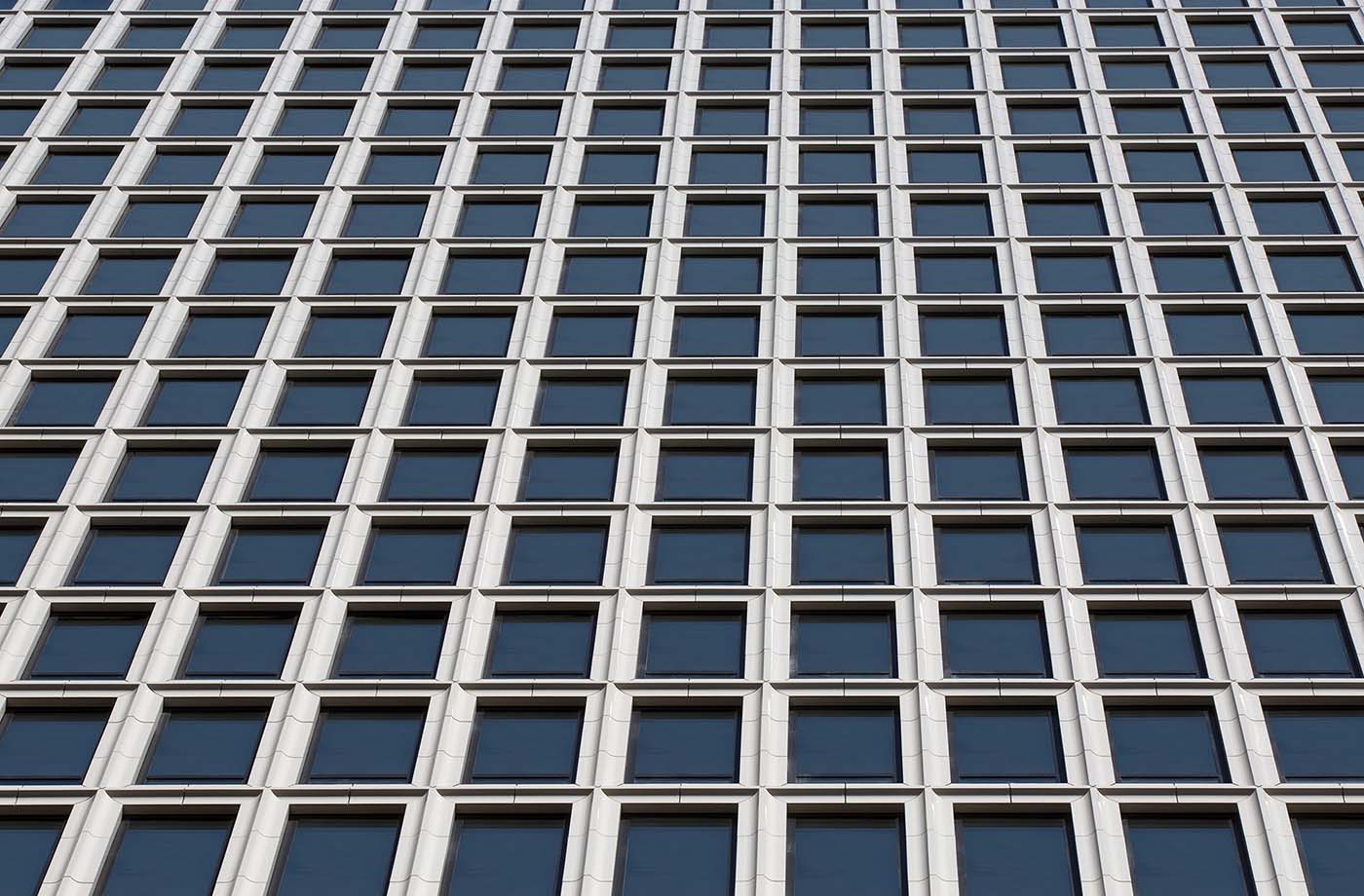 Due to the complexity of the plate geometry and the unusual plate sizes, there were a few challenges to overcome. The special nature of this assignment captured the imagination of all involved in production and the brick elements were completed with great dedication. Very precise and very complicated steps were required for the transitions between horizontally and vertically aligned brick elements. Here, our new computer-controlled calibration system performed very good services for us. Thus, a very exact joint profile, even on complex facade details, was ensured. The close, trusting and committed collaboration of all involved, both on the customer side and on the Moeding side, led to this outstanding result, of which all are rightly proud.
Dietmar Müller, MOEDING Keramikfassaden